Welcome to PACCS Inc.
PACCS Inc. is a dedicated team of professionals, committed to helping Non-Financial Institutions, Statutory Organizations, Growth-Oriented Companies and Business Owners as well as Visionary Entrepreneurs and their teams create, plan and track powerful strategies to create unconventional profits and massive growth!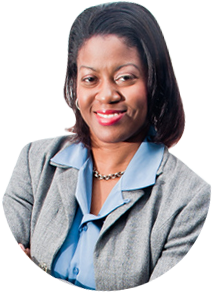 Sandra Baptist, B.A. (Hon), FCCA, C. Dir
Managing Director and Business Growth Strategist
PACCS Inc. was founded by Sandra Baptist, B.A. (Hons), FCCA, C.Dir. who is the CEO and Managing Director. Sandra is a Chartered Director and a Chartered Accountant. She has a degree in Accounting and Financial Management from the University of Essex in the UK. She received her professional designation from the Association of Chartered Certified Accountants (ACCA) and is a Practising Member of the Institute of Chartered Accountants of the Eastern Caribbean (ICAEC).
We choose our clients very carefully as it's important that both you and us have a great business relationship. Prospective clients are offered a no-charge consultation so we can both determine if there is a good fit!
Our promise to all our clients is to offer the very best advice we can offer and to consistently exceed your expectations. Below are our list of services and who we offer them to.
What We Do
In order to maximize our efficiency and deliver the best service that we can, we currently offer only a few services:
Need Assistance?
Feel free to get in touch with any enquiries and one of our friendly members of staff will get back to you as soon as possible, we are here to help !
What People Say About Us
"I am so pleased with our relationship with Sandra and her team. She is efficient, practical and very knowledgeable regarding best practices. PACCS is a perfect fit for Caribbean Helicopters and we highly recommend her services"
"Working with Sandra saved us from CHAOS! Sandra's expertise coupled with her advisory capacity allows us to focus on the day-to-day details of running the company while feeling secure knowing that she is just a phone call away."
Blog/News
We are widely acknowledged for our multi-faceted work in the areas of Internal Audit and Financial Strategy.