Sandra Baptist
Managing Director and Business Growth Strategist
PACCS Inc. was founded by Sandra Baptist, B.A. (Hons), FCCA, C.Dir. who is the CEO and Managing Director.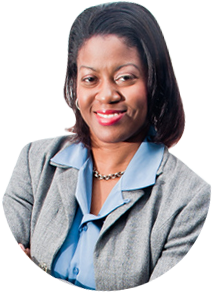 Sandra is a Certified Accountant and has a degree in Accounting and Financial Management from the University of Essex in the UK. She received her professional designation from the Association of Chartered Certified Accountants (ACCA) and is a Practising Member of the Institute of Chartered Accountants of the Eastern Caribbean (ICAEC). 
Sandra is a Chartered Director, having obtained the Chartered Director (C.Dir.) designation from The Caribbean Governance Training Institute in April 2016.
Sandra is an entrepreneurial financial strategist…she knows strategy and she knows business. "Sandra will create different strategies for your business and various revenue streams, so that you can make more money in your business." says one of her clients.
Sandra is a Certified Business Coach, a Certified Guerrilla Marketing Advisor, a Certified LivePlan Expert Advisor and a Profit First Certified Professional. This means she and her team can guide CEO's and Entrepreneurs to catapult their businesses to the highest levels of profitability.
Sandra is a member of the Antigua and Barbuda Chamber of Commerce and was the Chamber's representative on the Antigua and Barbuda National Student Loan Fund for a number of years.
Sandra is a #1 International Best-Selling Author, whose books have all hit the #1 spot on Amazon.com. Her 1st book, Unlock The Code became a #1 best-seller on Amazon within 5 hours. She is one of the co-authors of "Ready. Aim. Influence!" with Carlos Slim, the World's Richest man, Marshall Goldsmith and others. Sandra has also been a mentor for three (3) years for the Richard Branson Centre of Entrepreneurship.
Sandra has been featured on a number of local and international media, including NBC, ABC, CBS and FOX affiliates, the Antigua Sun newspaper, the Antigua/Barbuda Business Focus and ABS TV and ABI TV's "Young Entrepreneurs" Show.
We invite you to explore our site, learn more about how we can assist you in achieving your goals and also sign up for our newsletter "Strategy Profits Growth" (we've included a quick sign-up form below).
In addition, please don't hesitate to contact us. We're here to serve you.
We are passionate about business growth and providing successful outcomes for our clients. Our promise to all our clients is to offer the very best advice and to consistently exceed your expectations.
Deliver WOW Service
Pursue Continuous Learning and Growth
Build Open and Honest Communication
Build a Positive Team and Family Spirit
Do More with Less
Be Humble
Have High Standards
Respect Self, Others and Clients
Accountability
Give Back along the Journey
Strategic Business Growth
90%
Our Certification
We have established a strong reputation as a firm providing experienced and effective business advisory services to its clients.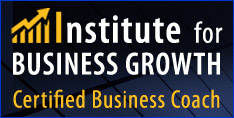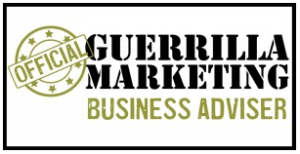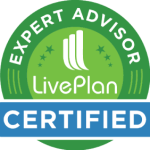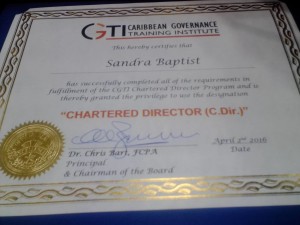 Our Team
Merika Samuel
Office Administrator
Merika Samuel is a strong Administrator with 20+ years experience in Human Resources and Executive Administrative Support. Ms Samuel is a professional who has worked alongside Directors & CEOs in a number of industries to include Yachting, Graphic Design, Event Management, Tourism, Sports and Accounting. She is a self motivated individual, dedicated to achieving the company's goals and revenue enhancement by utilizing a company's main resource: its Human Resource.
Jermile Andrew
Marketing Consultant
Jemile Andrew has a Bachelors of Science Degree in Marketing and a Diploma in Hotel and Restaurant Management. She has been in the Customer Service and Management arena for the past 10 years and is currently a Sales and Brand Representative. Ms. Andrew is a friendly, hardworking, well organized and punctual individual who shows strength and leadership. She is currently pursuing a Masters of Business Administration and provides marketing advice to our firm.
Jael Baird
Junior Assistant
Young, Vibrant and Professional are just a few words to describe Ms. Baird. She has been in the Customer Service Field for over five years where she's learnt how to be Practical but yet compassionate.  Being vast in Technology with excellent communication skills both verbally and written are some of the many attributes she portrays. Ms. Baird also plans to pursue a degree in Business Administration at the Antigua and Barbuda International Institute of Technology with intentions of furthering her career. Jael supports our firm as a Junior Assistant focusing on our consulting projects.
Sandra's #1 International Bestsellers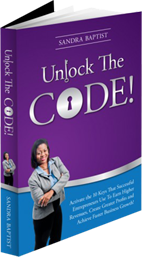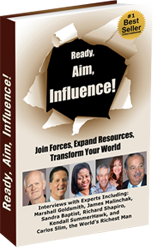 Join 1275+ Businesses and Companies Who Get A Dose of "Strategy! Profits! Growth!" Twice Per Month!
Enter your name and primary email address in the boxes provided and stay tuned for our next issue!
We Solve Even the Most Difficult Questions
We have established a strong reputation as a firm providing experienced and effective business growth services to its clients.
Get a free Consultation