St. John's, Antigua – 31 July, 2017 — The Inaugural Caribbean MSME Conference 2017 was held in Montego Bay, Jamaica. Sandra Baptist, founder of the Antigua Barbuda Association of Small Business Owners (ABASBO) represented the  Women Entrepreneurs Network of the Caribbean WENC Antigua Chapter.
The inaugural Caribbean Micro, Small and Medium-sized Enterprise (MSME) Conference was held in conjunction with the Small Business Association of Jamaica (SBAJ) and the Ministry of Industry, Commerce, Agriculture and Fisheries, the conference was held on July 19 to 21 at the Hilton Rose Hall Resort in Montego Bay.
The event, under the theme 'Collaboration for Caribbean Sustainability', collaborated with stakeholders to discuss legislation, economic growth, financing, trade and investment, with the specific objective of shaping opportunities for regional small businesses.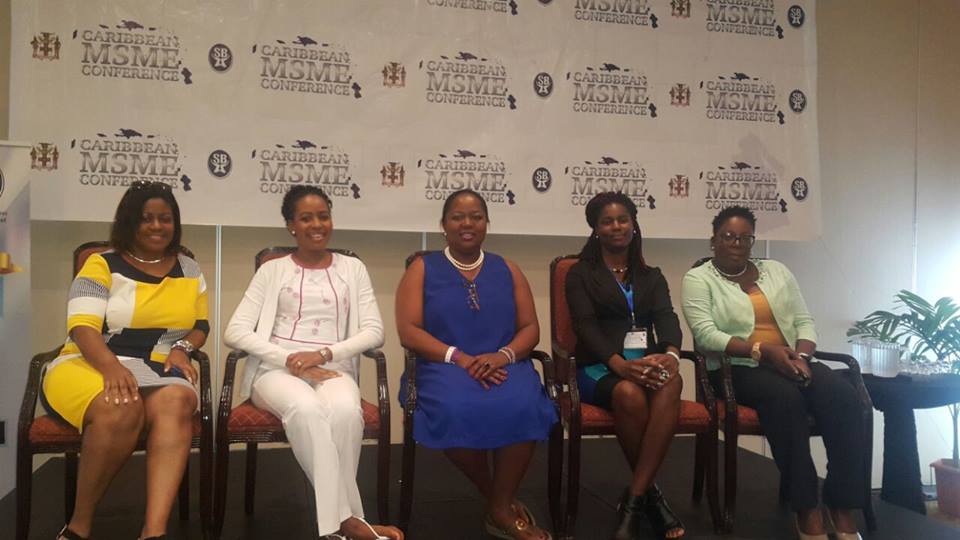 Sandra Baptist added, "Overall the concept of this kind of conference is an excellent idea and for the inaugural one was pretty good. I gathered some remarkable strategies and tips that I will be sharing with the respective authorities here, because as one speaker put it, we need to have wide-ranging policies for the MSME's as we are the majority in every country. The networking and the exchanging of product ideas was very powerful. It really IS amazing what how creative entrepreneurs can be, and in Antigua we need to harness that creativity much more by setting specific policies for the MSME's that encourage them to start and grow businesses. I also believe we need to have and Entrepreneurial Ambassador and/or a Director of MSME that will help guide these policies and trade and financing strategies to fruition."
The Caribbean Micro, Small and Medium-sized Enterprise (MSME) Conference was sponsored by the Jamaica National Group, RJRGleaner Communications Group, Flow, Development Bank of Jamaica, Spanish Court Hotel, and Caribbean Airlines.
END